This year, blockchain testing programs will evolve from pilot tests to real-world platforms, and supply chain management is among the industries the distributed ledger technology is set to disrupt.
In January, Maersk and IBM announced a joint venture to deploy a blockchain-based electronic shipping system that will digitize supply chains and track international cargo in real time.
The new platform could save the global shipping industry billions of dollars a year by replacing the current EDI- and paper-based system, which can leave containers in receiving yards for weeks.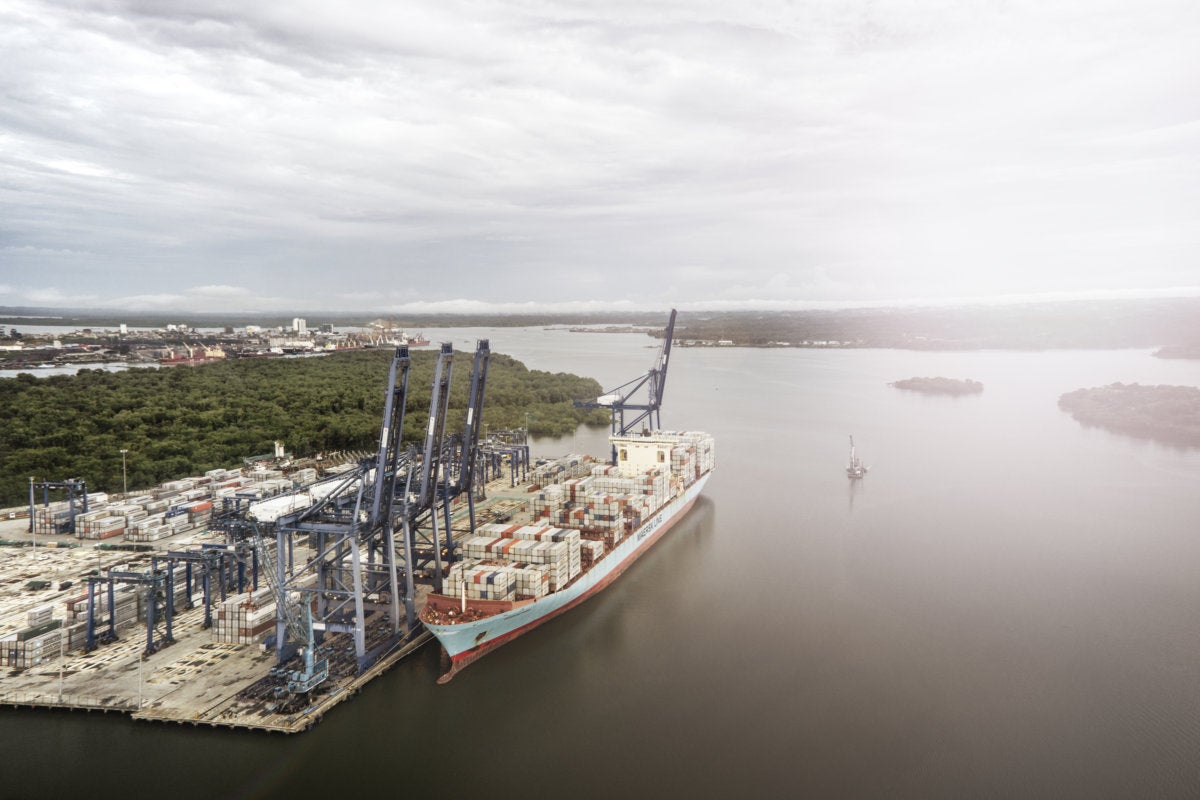 A lot of companies are interested in blockchain for creating more efficient workflows, but supply chain management is one of the "big, killer apps," according to Vipul Goyal, an associate professor in the Computer Science Department at Carnegie Mellon University (CMU).
"For example, as goods move from one place to another or one part of a company to another…, companies are interested in using blockchains to keep track of how goods are moving and where they are," said Goyal, who is part of CMU's Cryptography Group.
Paul Brody, Ernst & Young's (EY) Global Innovation Leader for Blockchain Technology, said the blockchain market over the past 18 months has been going through an "explain this to me" phase (PowerPoint) into the "prove it to me" phase (working conference room pilots).
"Now we're in the 'Okay, build it for me' phase," Brody said via email. "We see this in our business: clients are moving projects towards production and…we have similar conversations with others in the industry."
Deloitte CTO Bill Briggs agreed: "You can go industry by industry and you're seeing concepts proven, pilots now moving into production. "Things like supply chain validation, food safety verification, consumer products companies and potentially industrial and even life sciences companies are starting to circle it."
Private or "permissioned" blockchains can be created within a company's four walls or between trusted partners and centrally administered while retaining control over who has access to information on the network.
Blockchain can also be used between business partners, such as a cloud vendor, a financial services provider and its clients.
Bill Fearnley, Jr., research director for IDC's Worldwide Blockchain Strategies, recently returned from visiting company clients in China where he found "everybody wanted to talk about supply chain.
"If you build a blockchain ledger within [a single company] that has a certain value," Fearnley said. "The real value for blockchain is when you use distributed electronic ledgers and data to connect with suppliers, customers and intermediaries."
One major challenge with supply chain management today involves trade finance record keeping, because a lot of trade finance record keeping is still based on inefficient systems: including faxes, spreadsheets, emails, phone calls and paper.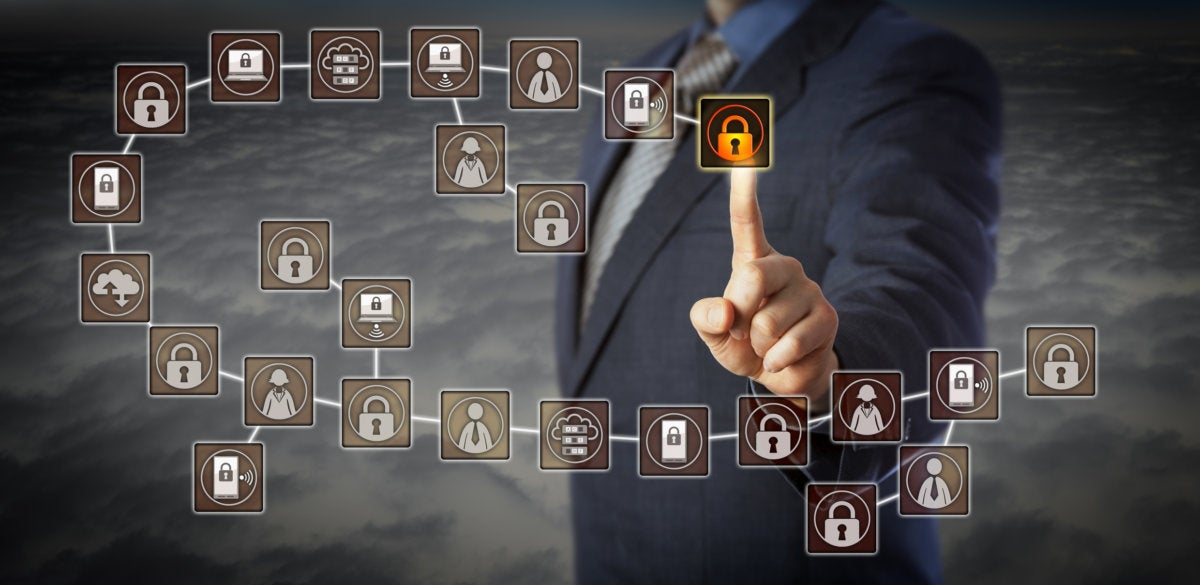 Along with paper legal documents, much of the international shipping industry's information has been transmitted via electronic data interchange (EDI) – a 60-year-old technology. But once shipping manifests move to API-based technology on the new platform, shippers and everybody else in the supply chain will have more timely information and improved visibility, according to Michael White, former president of Maersk Line in North America and CEO of the new supply chain management company.
"One of the advantages of blockchain is the immutable record and trust people can have in it. If anything changes in a document…, it's immediately apparent to all," White said.
Manufacturers want to ensure goods get to where they're supposed to go and those purchasing the merchandise want to make sure it originated from a reputable source. By including both ends of that supply chain, it addresses the threat of counterfeit goods, fraud and theft, according to Fearnley.
Blockchain technology, which can be either an open ledger (seen by anyone) or a permissioned network (seen only by those authorized) addresses the supply chain challenge as it's an immutable or unchangeable record shared among network participants that's updated in real time.
"With distributed ledgers, manufacturers and retailers can all be looking at the digital and physical products in the supply chain, and they can all be looking at the same information, which enables them to cut steps in the shipping and payment reconciliation process," Fearnley said.
For example, if a retailer orders 1,000 widgets and only 990 show up, they can refuse to pay the invoice until the manufacturer can show where the other units are. And, depending on the contract, that can leave an invoice in limbo for days or weeks.
"If you're able to improve record keeping, with distributed ledgers, then you can improve reconciliation, and then you can speed up the payment process; you can reduce fraud and get people paid faster," Fearnley said.
Blockchain ledgers can also improve financial liquidity.
For example, an aggregated record between manufacturers or distributors and buyers can also include the financing partners, so that once all parties agree goods have been delivered, payments on invoices can be released.
"The sooner manufacturers and distributors can agree on shipments and receipts, the sooner manufacturers can be paid for their goods. Getting paid faster improves financial liquidity for members of the supply chain," Fearnley said.
Announcements like the one by IBM and Mearsk this week can provide additional credibility behind future blockchain-based supply chain management systems.
"The ability to build a shared record is the key here, and it would be harder for startups to lead the development of large scale ecosystems supported by distributed ledgers," Fearnley said. "It's better if some industry leaders get involved to help lead the development because many of them have established trusted relationships throughout the supply chain."